Dr. Hana Farhang Khoee, MD MSc FRCPC
Plastic, Reconstructive, and Aesthetic Surgeon
Dr Hana Farhang Khoee is a Fellow of the Royal College of Physician and Surgeons of Canada with experience in both Reconstructive and Aesthetic Plastic Surgery. A graduate of the University of Toronto's faculty of medicine, Dr. Farhang has worked in hospitals and private clinics throughout Ontario and the US. She completed her residency in Plastic Surgery at McMaster University, followed by a fellowship in Reconstructive Microsurgery at the world-renowned Memorial Sloan Kettering Cancer Center in New York City. There she was mentored by the world leaders in Plastic Surgery and managed complex cases related to breast, head and neck, extremity, and perineal cancer reconstruction.
Upon her return to Canada, she began working as a Trauma Surgeon at St Michael's Hospital in Toronto, dealing with complicated traumatic injuries related to craniofacial skeleton, as well as upper and lower extremity limb trauma. She also worked at the McLean Cosmetic Surgery Clinic, where she further advanced her aesthetic surgical experience.
In the summer of 2017, Dr. Farhang was recruited to Windsor, Ontario to develop a Breast Reconstruction Program – a service the city had been without for over 10 years. The development of the program has been pivotal for women's health and has been profiled on national news and local television and radio stations. For this work, Dr. Farhang received the 2018 Erie St. Clair Regional Cancer Program Summit award, which recognizes those who have substantially contributed to improving the quality of life of cancer patients. Dr Farhang no longer works at the Windsor Regional Hospital, and she cannot provide cancer reconstruction.
Dr. Farhang is a devoted scholar and active researcher, publishing 20 peer reviewed journal publications. She is committed to maintaining the highest standards of practice and is Board Certified to practice Plastic Surgery in both Canada and the United States.
Dr. Farhang currently practices Cosmetic Surgery in London, Ontario at the Advanced Surgical Operatory . This is a state of the art private surgical faculty that provides patients with the highest level of care. Breast augmentation, body contouring, mommy makeovers, and facial aesthetics represent just a few of the procedures she offers. With experience obtained from some of the most highly regarded institutions in North America, Dr. Farhang will build a care plan that is tailored specifically to you.
---
My Philosophy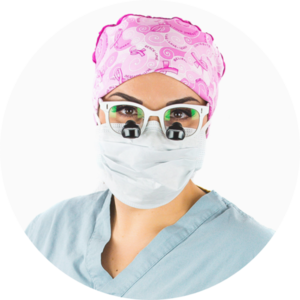 Plastic surgery is a unique specialty as it gives me the opportunity to improve not only peoples' self-image but their quality of life.
I love the diversity of patient care I encounter in my practice and individualizing a plan for each person. In every case, I strive to achieve a safe, subtle, and natural look, either through surgical or non-surgical options.
More importantly, I believe that you are the key decision maker when it comes to having cosmetic surgery. In a private consultation, I will listen to your goals, as well as your concerns, to provide you with a clear understanding of the options available to you and insight you might not otherwise have access to. Together, we will design a plan that will be exclusively tailored to you. With each consultation, valuable information is given regarding the procedure, risk and complications, as well as the post-operative course. I place a high emphasis on patient safety and ensuring that each patient is comfortable throughout the entire experience.
Every patient is asked to go home and reflect on information given to them. For those who decide to proceed with surgery, a second consultation is made to review their information and answer any questions.
The decision to pursue cosmetic surgery can be difficult and I appreciate your trust in me. It is only when you are happy that I'm happy. If you have any questions, please feel free contact my office to book a consultation. I look forward to meeting you.
---