What is Breast Augmentation?
Breast enlargement (augmentation) is one of the most common cosmetic surgery procedures. It's carried out to increase the size of the breasts by placing a silicone or saline implant, or by transferring your own fat, into the chest. The implant is placed either behind the breast tissue, or partially, or completely under the chest muscles. Incisions are made to keep scars as inconspicuous as possible, usually under the breast. Dr Farhang Khoee will meet with you specifically to discuss implant selection, the size and shape, as well as the surgical approach for inserting and positioning the breast implants.
---
Who is the Ideal Candidate?
An ideal candidate is a person in good health and requesting breast enlargement to:
Enhance their body contour due to personal belief that their breasts are too small
Correct a loss in breast volume after pregnancy
Balance breast size when there is a significant difference between the size of each breast
Restore breast shape after partial or total loss of the breasts following breast cancer surgery
Correct a failure of breast development due to a breast abnormality
---
What is the Recovery Time?
In general, the recovery time following a breast augmentation procedure is approximately 3 to 6 weeks. You may experience swelling and pain immediately after surgery. Most people are ready to return to work and light activities just one week after surgery, but you will need to avoid strenuous activity for up to 4 weeks. Dr Farhang Khoee will help you through your post-operative recovery period.
---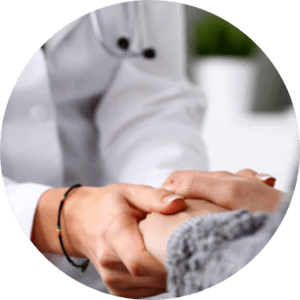 Let's Build Your Care Plan Together