What is Fat Transfer?
A person's own fat may be used to improve the appearance of the body by moving it from an area where it is less needed (usually the thighs or abdomen) to an area in which it's desired, such as the breasts. Fat transfer has been around for over 25 years, but has only recently started to become a popular method for breast augmentation in North America. This technique uses liposuction to harvest fat, which is then meticulously injected it into the breasts. Since some of the transferred fat will not retain its volume, over time a slightly larger amount than is ultimately needed may be injected, or you may require more than one fat grafting procedure.
---
Who is the Ideal Candidate?
An ideal candidate is a person in good health and requesting fat grafting to:
Modestly increases the size of the breast. For larger augmentations, implants are still the best choice.
Avoid the use of implants
Aid with traditional augmentation to help conceal the appearance of an implant
Reconstruct lumpectomy or mastectomy defects
---
What is the Recovery Time?
In general, the recovery time following a fat transfer procedure is approximately 1 to 2 weeks. Most people are ready to return to work and light activities just one week after surgery, but you will need to avoid strenuous activity for up to 4 weeks. Dr Farhang Khoee will help you through your post-operative recovery period.
---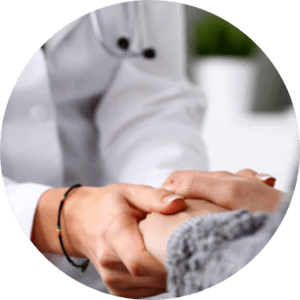 Let's Build Your Care Plan Together