What is a Tummy Tuck?
A tummy tuck (abdominoplasty) is a procedure that achieves a contoured, smooth and taught midsection by removing excess tummy fat and skin, and by tightening the abdominal muscles (rectus abdominis). These conditions often occur naturally through the aging process, pregnancy, or after significant weight loss. For some people, diet and exercise are not enough to restore their desired firmness and contour. The goal of the surgery is to produce the hour-glass figure, while maintaining a natural looking belly button and hiding the tummy scar so that it is not seen in a bikini. Some patients may be a candidate for a mini-tummy tuck (mini-abdominoplasty) if they only have excess fat and skin below the belly button and a nice waistline. Liposuction can also be added to your procedures. In most cases, Dr Farhang Khoee will perform a 'drainless' tummy tuck (mini-abdominoplasty), in which the tension on the scar is lessened to produce a more aesthetically appeasing scar, while shortening recovery times and reducing the complication of seroma formation.
---
Who is the Ideal Candidate?
An ideal candidate is a person in good health and requesting a tummy tuck for the following reasons:
Dissatisfied with your body image after having children and a desire to achieve pre-baby body
Improve waistline contour
Remove excess skin and fat from the tummy area
Correction of a tummy bulge caused by a C-section scar
Build a stronger abdominal wall by repairing the separated muscles
---
What is the Recovery Time?
In general, the recovery time following a tummy makeover is approximately 6 weeks. Depending on the extent of your abdominoplasty and your general physical condition, you may be able to return to non-strenuous work 2 to 3 weeks after surgery. You will still need to avoid strenuous activity for up to 6 weeks. Dr Farhang Khoee will help you through your post-operative recovery period.
---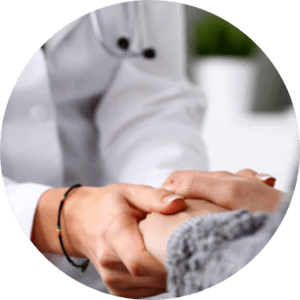 Let's Build Your Care Plan Together