What is a Brow Lift?
A brow lift is a surgical procedure to improve the visible signs of aging in the forehead and eyebrow areas. As people age, looseness in these regions, combined with facial animation, may cause drooping of the eyebrows, eyelid hooding, forehead furrows, and frown lines. Many people express concern about the tired and aged appearance of their eyes and request a more youthful, brighter appearance. There are other surgical techniques that may be considered with a brow lift, including a facelift or eyelid and facial injectables.
In a private consultation, Dr Farhang Khoee will assess your needs and make specific recommendations to revitalize your appearance.
---
Who is the Ideal Candidate?
An ideal candidate is a person in good health and requesting a brow lift for the following reasons:
Reduce the wrinkle lines that develop horizontally across the forehead, bridge of the nose, and between the eyes
Improve frown lines that develop vertically between the eyebrows
Raise sagging brows that are hooding the upper eyelids
Place the eyebrows in an alert and youthful position
As an accompaniment to other surgical procedures, such as eyelid surgery
---
What is the Recovery Time?
In general, the recovery time for a brow lift is approximately 4 weeks. Swelling and bruising usually maximize three days after surgery and most people are ready to return to work and light activity within a week of surgery. You will still need to avoid strenuous activity for up to 4 weeks. Dr Farhang Khoee will help you through your post-operative recovery period.
---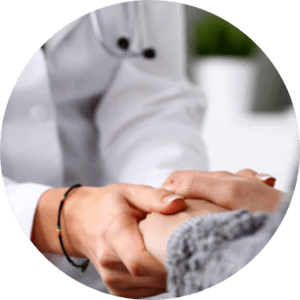 Let's Build Your Care Plan Together