What is an Arm Lift?
As a person ages or loses weight, the upper arm skin can become loose and flabby, causing the appearance of what is colloquially known as "bat wings." An arm lift (brachioplasty) is a surgical procedure in which excess skin and fat tissue is removed from the arm pit and upper arm. The incision extends from the elbow to the underarm, and sometimes on to the side of the chest. There are a number of different techniques, but Dr Farhang Khoee combines the excision with liposuction in a method known as suction-assisted dermolipectomy.
---
Who is the Ideal Candidate?
An ideal candidate is a person in good health and requesting an arm lift for the following reasons:
Dissatisfied with the shape and appearance of their arms
Noticeable excess skin causing a "bat wing" shape
Desire to create tighter, more attractive arms
Willingness to accept a long scar in exchange for the cosmetic benefits
---
What is the Recovery Time?
In general, the recovery time following a male breast reduction procedure is approximately 3 to 6 weeks. Most people are ready to return to work and light activities just 1 to 2 weeks after surgery. Supportive wraps will need to be worn for up to six weeks to aid in the healing process and you will need to avoid strenuous activity for up to 6 weeks. Dr Farhang Khoee will help you through your post-operative recovery period.
---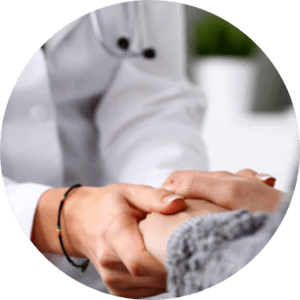 Let's Build Your Care Plan Together