What is Eyelid Surgery?
Eyelid surgery (Blepharoplasty) is a procedure in which the excess skin and muscle tissue from both the upper and lower eyelids is removed. The underlying fatty tissue that produces bagginess can likewise be selectively removed or repositioned. The surgery is customized for every patient, depending on his or her needs. It can be performed as a stand-alone procedure involving upper, lower, or both eyelid regions, or in conjunction with other surgical procedures of the eye, face, brow, or nose. During your private consultation, you and Dr Farhang Khoee will choose the option best suited to you.
---
Who is the Ideal Candidate?
An ideal candidate is a person in good health and requesting eyelid surgery for the following reasons:
Desire for a more youthful appearance
Loose or sagging skin creating folds or disturbing the natural contour of the upper eyelid, sometimes impairing vision
Fatty deposits that appear as puffiness in the eyelids
Bags under the eyes
Drooping lower eyelids that reveal the white below the iris
Excess skin and fine wrinkles on the lower eyelids
---
What is the Recovery Time?
In general, the recovery time following eyelid surgery is approximately 1 to 2 weeks. Most people are ready to return to work and light activities within a week of the surgery, but you will need to avoid strenuous activity for up to 4 weeks. Dr Farhang Khoee will help you through your post-operative recovery period.
---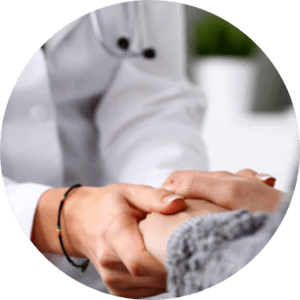 Let's Build Your Care Plan Together