What is a Face Lift?
A facelift, or rhytidectomy, is a surgical procedure to improve visible signs of aging on the face and neck. As individuals age, the skin and muscles of the facial region begin to lose tone. While a facelift cannot stop aging process, it can improve the most visible signs of aging by tightening deeper structures, redraping the skin of the face and neck, and removing selected areas of fat, if necessary. A facelift can be performed alone or in conjunction with other procedures, such as a brow lift and eyelid surgery. In your private consultation, Dr Farhang Khoee will assess your facial characteristics and design the right treatment plan for you.
---
Who is the Ideal Candidate?
An ideal candidate is a person in good health and requesting a facelift for the following reasons:
Desire to "turn back the clock" and look like your younger self
Self-conscious about facial appearance specific to the aging process
Lifting sagging skin or tightening lax muscles on the face and neck
Defining the jawline and neck
Reducing a double-chin
---
What is the Recovery Time?
In general, the recovery time for a facelift is approximately 4 to 6 weeks. Within 2 weeks of the surgery, your bruising and swelling will likely have improved such that you can go out in public with some makeup. You will still need to avoid strenuous activity for up to 4 weeks. Dr Farhang Khoee will help you through your post-operative recovery period.
---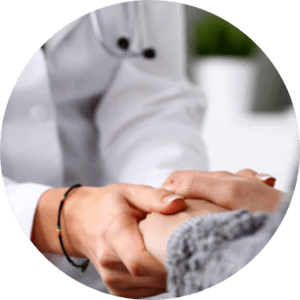 Let's Build Your Care Plan Together