What is Liposuction?
Liposuction is a surgical technique used to remove unwanted deposits of fat from almost any area of the body, including: the face, neck, upper arms, trunk, abdomen, buttocks, hips, thighs, and knees. It's important to know that this is not a substitute for weight reduction, but a method for removing localized deposits of fatty tissue that haven't responded to diet or exercise. Dr Farhang Khoee may perform liposuction as a primary procedure for body contouring, or in combination with other surgical techniques.
---
Who is the Ideal Candidate?
An ideal candidate is a person in good health and of relatively normal weight who has excess fat in particular body areas. Having firm, elastic skin will result in a better final contour after liposuction. It is important to understand that this is not a weight loss surgery. Liposuction, by itself, will not improve areas of dimpled skin known as "cellulite."
---
What is the Recovery Time?
In general, the recovery time following a liposuction is approximately 3 to 6 weeks. Most people are ready to return to work and light activities just 5 to 7 days after surgery. Supportive wraps will need to be worn for up to 6 weeks to aid in the healing process and you'll need to avoid strenuous activity for up to 6 weeks. Dr Farhang Khoee will help you through your post-operative recovery period. Typically, there will be a noticeable difference in the treated area within a week of surgery, with the final cosmetic result taking approximately 3 months to achieve.
---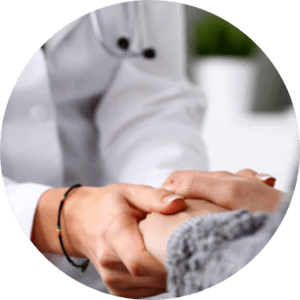 Let's Build Your Care Plan Together